Why Shop All Access Vapor | Lutz FL

All Flavors
Why Shop All Access Vapor | Lutz FL
All Access Vapor is a full line retail vape shop and lounge based in Lutz Florida. With the strong drive to satisfy the needs of its customers, this company is pushing its way towards the top of the list in Florida online sales.
Since its foundation in 2014, All Access Vapor has been offering customers high quality E-liquids which they can purchase at affordable prices. Each bottle is just $10 and contains 30 milligrams. The company is dedicated to providing top-notch customer service.
E-liquids come in an extremely large selection of candy, dessert, beverage, fruit and breakfast flavors.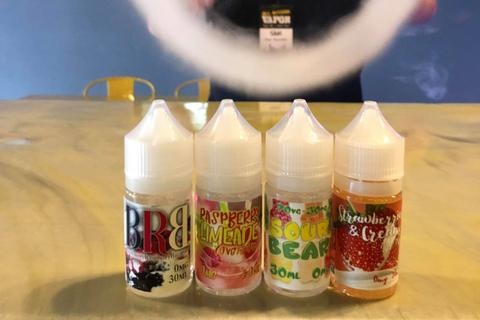 A few of the flavors to include are:
Cinnamon roll
Strawberry banana shake
Peaches and cream
Vanilla custard
Blueberry cheesecake
Cafe mocha
Watermelon bubblegum
Sour bear
Chocolate mint
Peach apple sour
According to the website, you can pick from over 140 flavors. Plus, if preferred, you can buy the products nicotine-free.
At the moment, there are three vape shop locations serving Lutz Tampa Bay Florida. These locations include Lutz, Palm Harbor and Spring Hill. Customers may also order from the online vape shop at All Access Vapor. You can choose whether to have the products delivered or pick them in the store. Orders priced to more than $50 are shipped for free.
Vapor Store in Lutz, Florida
All Access Vapor offers a few specials. Every Wednesday, they have an event dubbed "Hump Day." On this day, customers can purchase five bottles of E-liquid for half the regular price.
What else you can do is bring a picture of the store's camel on your visit. This might sound silly to a lot of customers, but you can get an additional bottle for just a buck by taking the camel with you on Hump Day! All you have to do is print the camel out and color it.
Another special is the "Buy 3 Get 1 Free" deal. How this works is you simply buy three bottles and get one free. The offer is available for every day of the week except Wednesday.
Then there's #POTW which stands for Pick Of The Week. Every week, the shop chooses one flavor to sell for the price of $5 all week long. If this flavor just so happens to be a favorite then consider yourself lucky!
If you check out the online vape shop, feel free to sign up for an account. By signing up, you can get details on new specials and products. Another way to stay updated is by following the vape shop on Twitter and Facebook.
AAV takes in pride in serving Lutz Tampa Bay Florida with quality tobacco substitutes for amazingly low prices. In broader terms, the company feels that its purpose is to deliver outstanding customer experiences not just to people living in Lutz Florida but from all around.
As it has only existed for a few years, AAV is largely unknown to the public. With proper marketing, however, AAV has the potential to bring in a wider audience. Soon enough, it will rank above other vape shops in Florida online sales.
If you have any questions about our discounts or promotions please email: info@allaccessvapor.com and we will be happy to help!